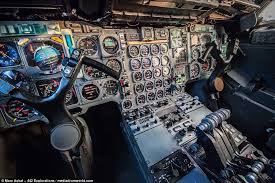 CLASSICAL CONCORDE TOUR & SALFORD QUAYS / IMPERIAL WAR MUSEUM NORTH (09.15 – D)
Travel Date(s) - 30/05/2016
Price: £28.00
Your chance to board Concorde, see the luxurious leather seats and learn about some of the air craft's famous passengers. Sit in the pilot's seat and discover some of the unique features that made Concorde so special.
After your tour you will be transferred to your choice of Salford Quays or the Imperial War Museum North (situated approximately 15 minutes' walk apart).
Salford Quays is an area of Salford, Greater Manchester, near the end of the Manchester Ship Canal. Previously the site of Manchester Docks, it became one of the first and largest urban regeneration projects in the United Kingdom following the closure of the dockyards in 1982.
The Imperial War Museum North is one of five branches of the Imperial War Museum, it explores the impact of modern conflicts on people and society. The main (free) exhibition which has permanent displays starts with the First World War bringing you to the present day and the special exhibition is 'Fashion on the Ration' which is charged at £4.50 per adult.
The museum occupies a site overlooking the Manchester Ship Canal in Trafford Park, an area which during the Second World War was a key industrial centre and consequently heavily bombed during the Manchester Blitz in 1940. The area is now home to the Lowry cultural centre and the MediaCityUK development, which stand opposite the museum at Salford Quays.
You may choose to go up the shard tower to take in the views across the ship canal, Manchester United's stadium or even a sneak peak across at the new Coronation Street site.
Should you wish to visit both just advise the driver as to where you would like to re-board the coach).
Useful links…..
http://www.visitsalford.info/quays.htm
http://www.iwm.org.uk/…/fashion-on-the-ration-1940s-street-…
Make a Booking