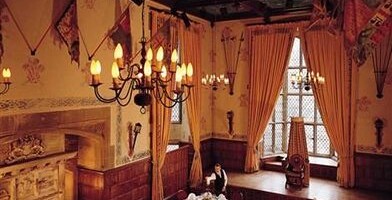 Durham, Redworth Hall and Beamish 5 days
Travel Date(s) - 13/07/2015 - 17/07/2015
Price: £369.00
Single Supplement: £80.00 (Twin/double room for sole use)
Staying at the Redworth Hall Hotel, a four star Jacobean- style manor house situated in its own impressive grounds. Our holiday takes in the splendour of Durham city, the nostalgic Beamish Museum, the vast collections on display at the Bowes Museum and the countryside of the surrounding district.
During our stay, the Great Hall will be used for our 'Old English evening meal'.
Durham Castle and Cathedral are situated on land protected by the river Wear. The city has an indoor market hall museum, reguar river cruises and a shopping centre.
Beamish Open Air Museum is a preserving example of everyday life in the North East England during the late Victorian and Edwardian eras.